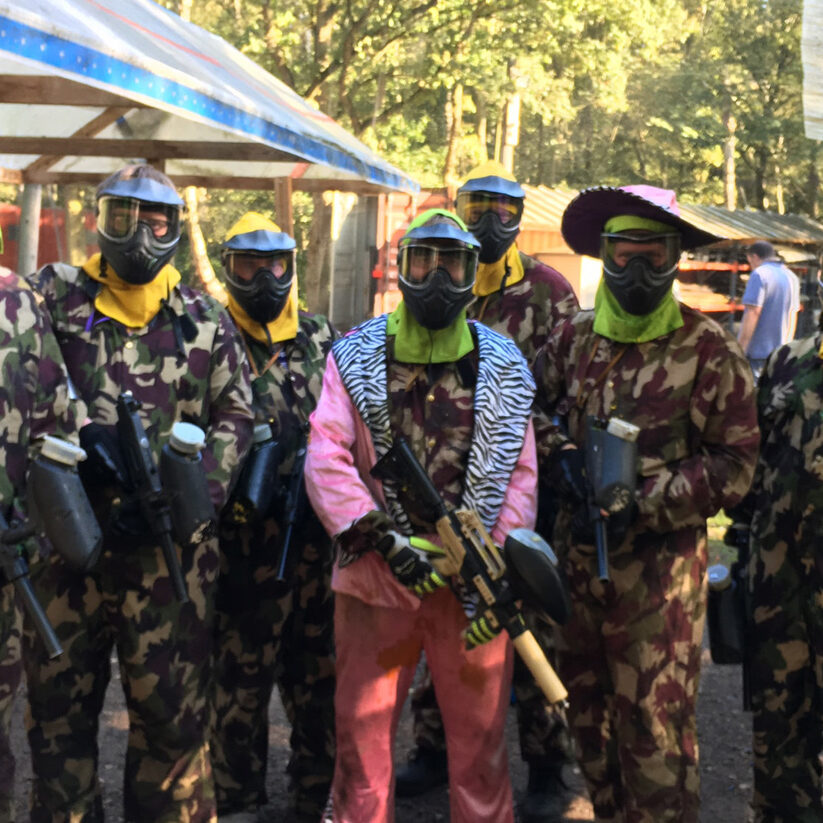 Own your Private Party - with Paintball
Looking at organising an amazing Paintballing Birthday event?
Paintball Birthday Party in Style
You have found the perfect host!  A large number of our groups of all ages visit Combat Zone for private parties as Paintball is perfect for an adventurous, memorable and super fun way to celebrate a Birthday in style.
Plus, nothing is better to bring your friends together from far and wide than a epic Paintballing shoot out – blasting them all!
Playing both with and against your friends creates epic war stories that you'll be able to re-tell together for years to come.
Private Games
All groups below 30 players are mixed together to make up groups of around 30 players. If you have a group of 30, then you will be given your own private fields and staff. However for some groups, this may not be possible to get this amount of players. Private paintball games are a great way of choosing your fields and mapping out your day exactly as you want it.
At Combat Zone, we understand that some groups would like to play just by themselves. Whether this is for a corporate function/ birthday party/ military group or a group of friends.
Having your own private party means you get to play any of our fields with your own staff. Any requirements in your games are then possible as well a slight changes in your start and finish times.
Having your own field is possible for any group size, however there will be an additional cost if you have less than 30 players. We would not recommend having a private field for less than 10 players as this could restrict the types of games being played.
If you have a group of people together the charge will be £80 for one marshal – over 16 people will increase that cost.
These charges are purely to cover the costs of the staffing required to safely run the games. Our standard practice is to have 1 marshal for every 16 players. So based on a group of 16 players, it would work out to an addition £5 per person.