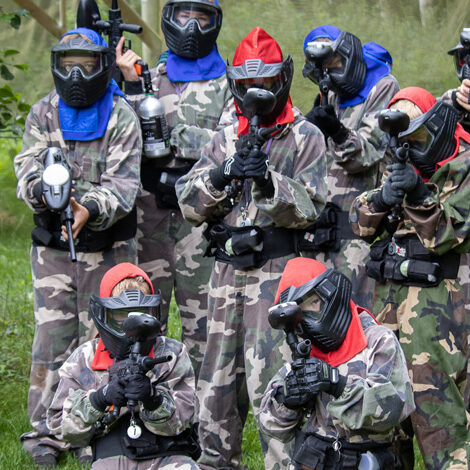 Birthday Parties, targeted and attacking, great fun for your special day.
Paintball parties are ideal for children from the age of eight years. For specific details on hosting birthday parties for eight to 10 years olds let us know.
Over many years, we have organised a great many unforgettable birthday parties for young people.
Safety at Birthday Parties
When parents invite other people's children to a paintballing birthday party their first concern is always the same – safety. Combat Zone is the industry leader for Lincolnshire, and its safety practices, procedures and equipment are correspondingly high. Combat Zone is proud of it's first class safety record and totally committed to maintaining it. We guarantee to return all children fully safe and sound (if at times a little muddy).
A day of paintball action is an unforgettable experience for any youngster, it's like living out the action sequences they've otherwise only ever seen in computer games. For young boys and girls the experience of storming a machine gun nest with your best mates is quite simply heaven on earth! Kids eh? – go figure!